Career Opportunities at Whalen
The Whalen Company continues to build on a stable foundation that's been impacting the HVAC industry for over 50 years. We are always looking to the future with an eye for innovation that leaves a lasting mark on our customers, our employees and our community.

We believe in maximizing our capabilities by ensuring that the company has the right individuals in place ... at the right time ... with the right skills so we can achieve our mission. We ensure this by creating a rewarding environment, motivating our talented people, and delivering value and opportunity for the entire company.
Explore current career opportunities at The Whalen Company by reviewing the positions below and/or by submitting your resume to .
To apply for a position with The Whalen Company, please complete the online application form.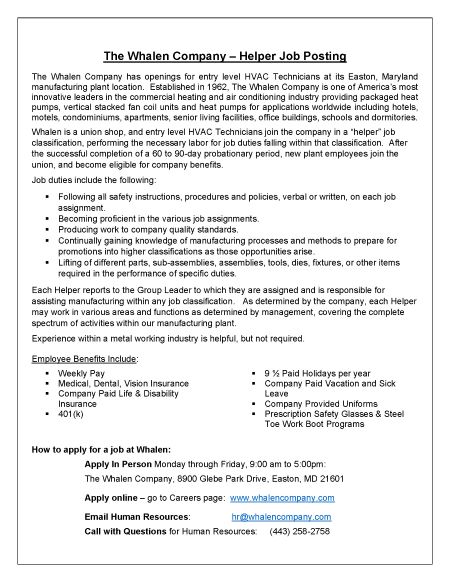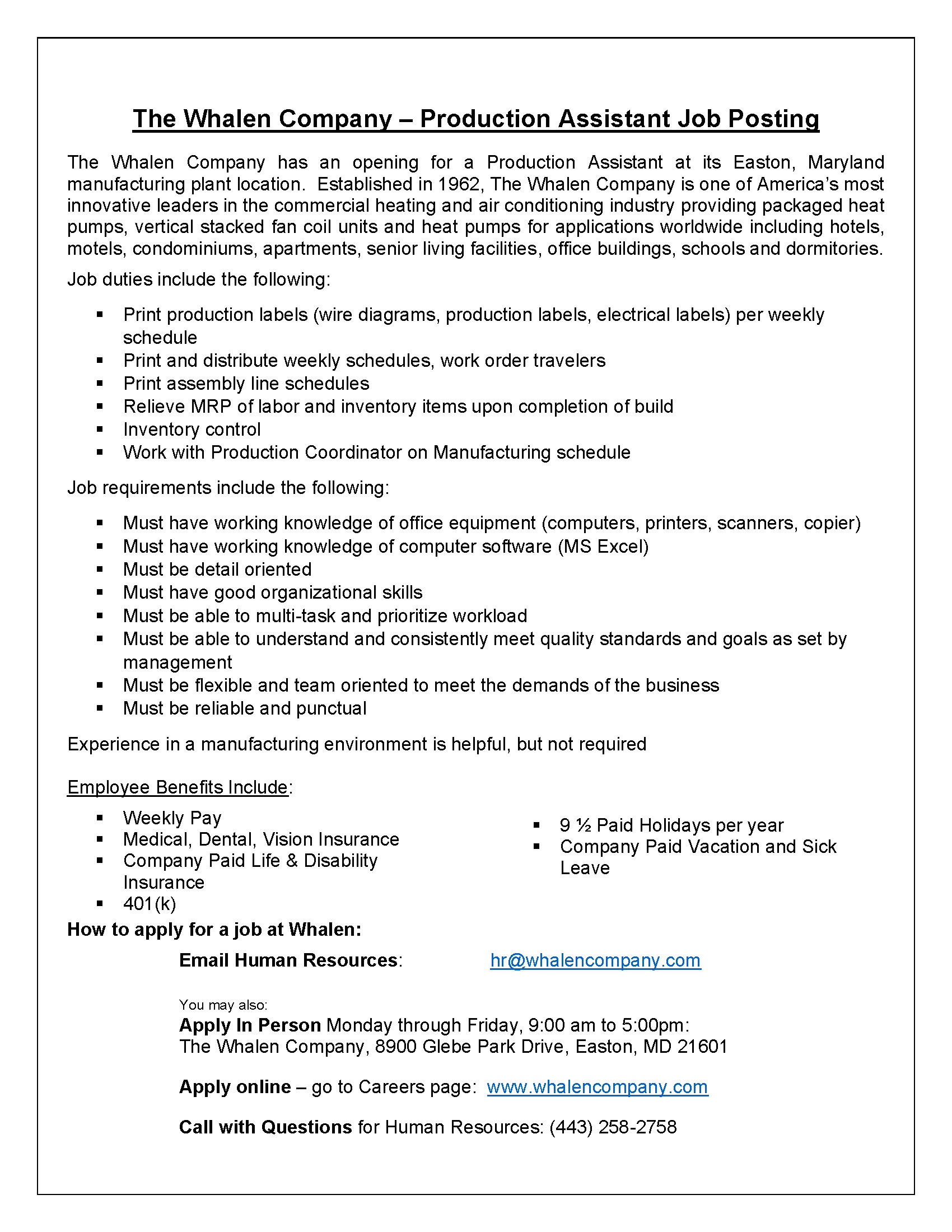 Production Assistant Job Opening
---
In December 2020, Congress signed the Consolidated Appropriations Act (CAA) into law. One section of the new law, referred to as the No Surprises Act, contains new requirements for cost transparency and provides protections for consumers against surprise medical billing.
As part of the CAA requirement, our in-network provider negotiated rates and historical out-of-network allowed amounts are available online. Rates are made available through machine-readable files (MRF) posted on our website and updated monthly. The in-network and out-of-network files are available by clicking the link below.