Closetline® Packaged Water Source Heat Pump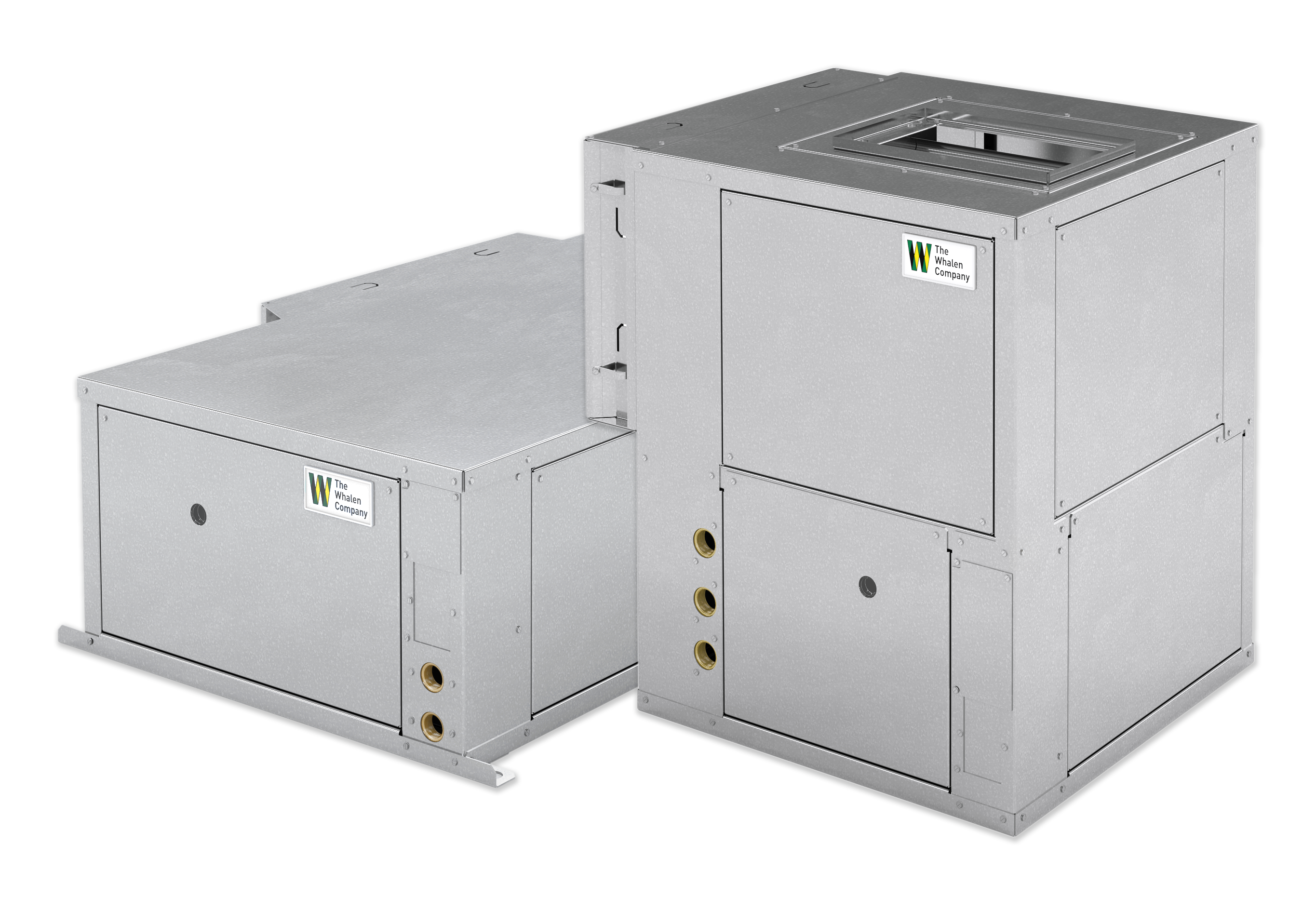 The Closetline® CAS series from The Whalen Company boasts a compact cabinet, making this heat pump system the perfect solution for commercial retrofit or new construction applications.
The Closetline® CAS series far exceeds the ASHRAE 90.1 minimum efficiency and utilizes environmentally friendly refrigerant to reduce operating costs without compromising the environment. Closetline® water source heat pumps are popular in a variety of building applications where quiet operation in a compact footprint is a key requirement.
True to our commitment to offer equipment that's flexible enough to meet the design of the building rather than forcing a building to conform to limitations of the equipment, our Closetline® packaged water source heat pumps can be applied to virtually any type of building.
With its compact footprint, the Closetline® CAS Series is particularly advantageous for new construction or renovation of apartments, condominiums, hotels, senior living facilities, dormitories and office buildings.
---
Benefits

How It Works

Technical Data

Literature
Compact Footprint
Compact cabinet design with quick access for ease of service. Horizontal units can be serviced through the unit bottom to virtually eliminate removing ceiling mounted units for service.
Fan Operation
Oversized blower for quiet operation. A PSC fan motor is standard for economical operation with an optional constant torque multi-speed EC motor, with soft start and serviceable from one side.
Drain Pan
Internally trapped (vertical models), stainless steel drain pan for years of trouble-free service.
Compressor
Compact and efficient compressors, with double isolation for quiet operation.
Reliable Operation
Thermostatic expansion valve maintains maximum capacity under a wide range of operating conditions.
Coaxial Heat Exchangers
Heavy duty coaxial heat exchanger for reliability. Enhanced internal surface treatment for increased efficiency (CuNi available).
Easy to Install
Water connections are securely mounted flush to the cabinet to eliminate the need for a backup wrench.
Electronic Control Board
Each unit ships with solid state microprocessor controls with safeties built-in for reliable protection.
Built to Last
Satin galvanized and acoustically insulated cabinet for years of quiet operation.
Geothermal Application
Unit capable of operation on a closed loop or a water well installation.
Hot Gas Reheat Option
Hot Gas Reheat is used for humidity control and for occupant comfort. The integrated reheat coil is used to add sensible heat to the air stream to maintain the temperature setpoint and occupant comfort.
Heating Mode

In the heating mode (Figure 1), hot refrigerant flows through the air coil. The heat pump supplies warm air to the conditioned space. The heat added to the room air is removed from the water flowing through the coil, plus rejected compressor heat.

Cooling Mode

In the cooling mode (Figure 2), cold refrigerant flows through the air coil. The heat pump supplies cool air to the conditioned space. The heat removed from the room air is transferred to the water flowing through the water coil.
---
Closetline® Horizontal Water Source Heat Pump
Closetline® Vertical Water Source Heat Pump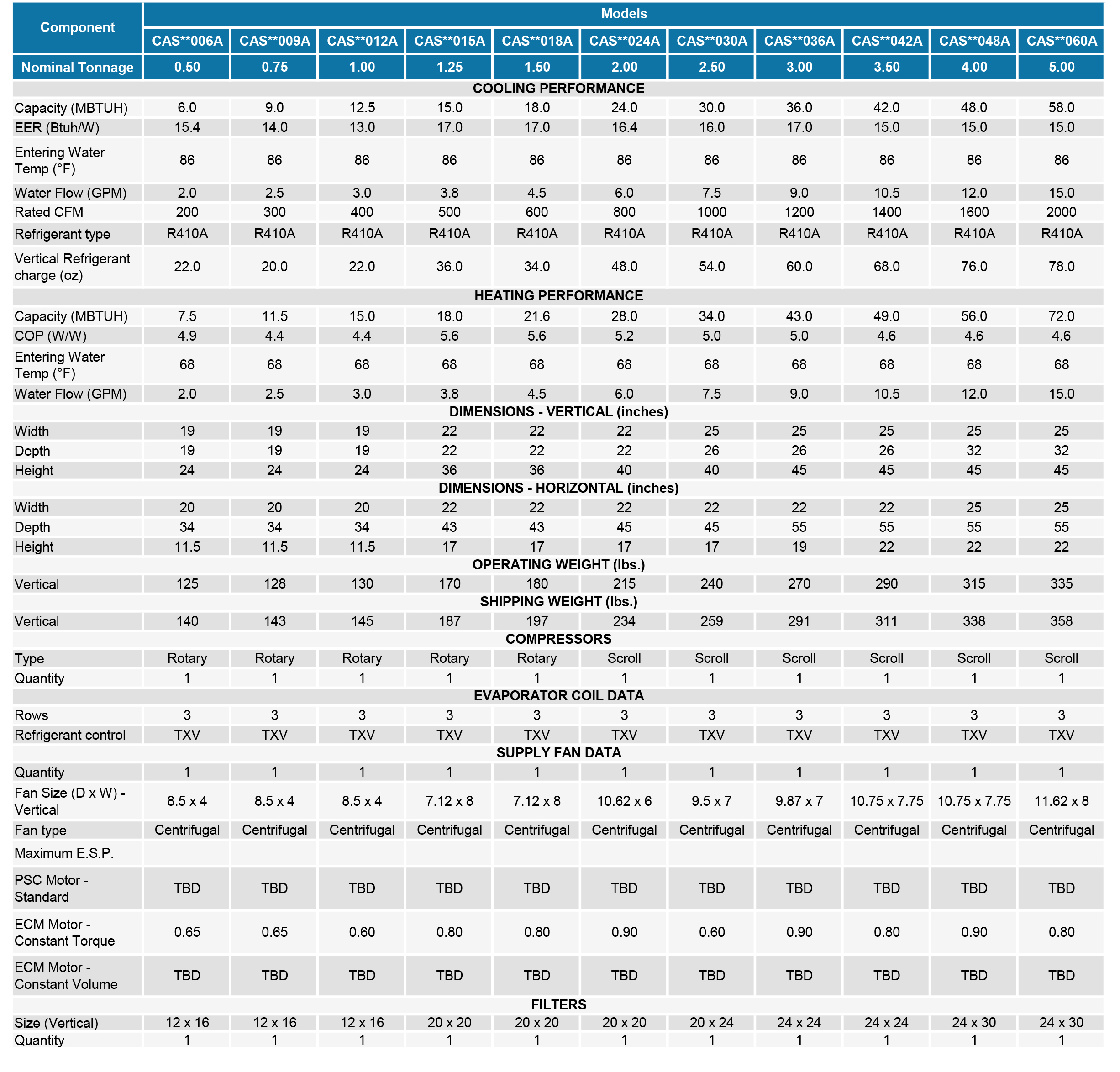 ---
Sales Brochures
---

Commercial Product Line Brochure


Commercial Product Line Brochure - Water Source Heat Pumps Only

Water Source Heat Pump Product Guide

Closetline® Brochure

Closetline® Hot Gas Reheat Brochure
Quick Reference Guide
---

Quick Reference Guide - Closetline
Cut Sheet
---

Cut Sheet - Closetline®

Cut Sheet - Closetline® Hot Gas Reheat
Design Guides
---

Design Guide – Closetline® Horizontal and Vertical Water Source Heat Pump
Installation and Operation Manuals
---

IOM – Closetline® Horizontal and Vertical Water Source Heat Pump
Technical Documents
---

IO Zone 560 Point List
Product Specifications
---

Unit Specification – Closetline® Fixed Chassis Water Source Heat Pump

Unit Specification – Closetpack® Classic AC with Hydronic Heat
Drawing Files
---
Closetline® Horizontal Packaged Water Source Heat Pump


Revit® Drawing – Closetline® Horizontal Packaged Water Source Heat Pump
Closetline® Vertical Packaged Water Source Heat Pump


Revit® Drawing – Closetline® Vertical Packaged Water Source Heat Pump
CAD Drawing – CAS Standard Cabinet - Left Return
CAD Drawing – CAS Standard Cabinet - Right Return
CAD Drawing – CAS Hydronic Cabinet - Left Return
CAD Drawing – CAS Hydronic Cabinet - Right Return