Whalen Employees Honor Cancer Survivors, Remember Loved Ones Lost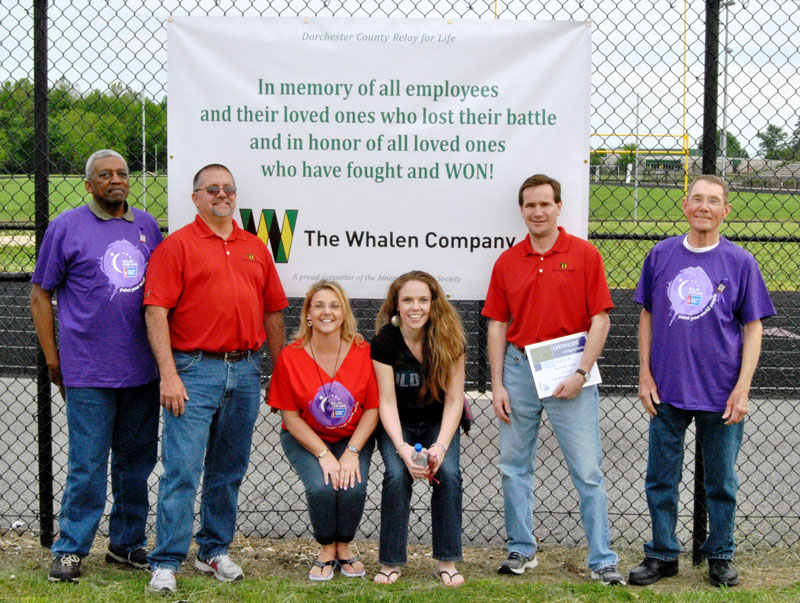 May 20, 2016 - The Whalen Company employees came together to participate in the Dorchester County (MD.) Relay for Life. From 6 pm to midnight, Whalen employees walked or ran around the Cambridge South Dorchester High School track, raising money and awareness to save lives from cancer.
With the help of sponsors, committee, team captains, team members, caregivers and survivors Whalen helped raise over $113,000, which was $20,000 over the goal. It was a very successful and rain-free evening.
Pictured from left to right are: David "Starr" Stanley (retired Whalen employee & Cancer Survivor), JC Correa, Phyllis Weber (Relay for Lilfe Committee member), Krystal Tanner, Craig Wanner and Don Rollyson (Phyllis's father and Cancer Survivor).