Whalen Wins Award for Giving Back to Community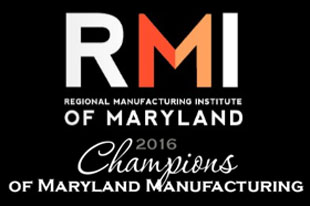 February 28, 2017 – The Whalen Company was recently recognized as a 2016 Champion of Maryland Manufacturing. The award comes from the Regional Manufacturing Institute of Maryland as a way to honor entities "for their outstanding commitment to our industry and our communities" and for creating a positive image of manufacturing.
Whalen was recognized in the "Manufacturer Contributing to Their Community" category. Among the many ways that Whalen gave back in 2016 involved helping build a Habitat for Humanity home, contributing to affordable home ownership by partnering with Habitat for Humanity Choptank, and participating in the Dorchester County Relay for Life.
You can take a look at Whalen in the 2016 Champions of Maryland Manufacturing Yearbook on page 26.